PlantEye F500
multispectral 3D scanner for plant phenotyping
– We released the F600 model. The F500 model is not in production any more –
Read all about the F600 release here or go to the F600 product page.
PlantEye is a unique plant sensor that combines the strength of 3D vision with the power of multispectral imaging. It captures plants non-destructively and delivers precise and objective plant parameters in real time. Perfect for plant phenotyping where high quality data is needed. 
Non-Invasive plant screening – No harvesting or moving
14+ Plant parameters each scan – Morphological and Spectral plant parameters
All environments – Scan in direct sunlight, rain & rough conditions
Precise & Objective – Reproducible plant data
High throughput – Scan thousands of plants multiple times a day
Reduce costs – automate plant assessment 
Integrate in any system – gantries, conveyors, vehicles
Indoor Farm Automation  – 3D vision and big sets of plant data
For applications where detailed information or high numbers of plants are required. The PlantEye is built with high quality standards to operate in any environment like growth chambers, labs, greenhouses and fields.
Phenotyping automation, our process:
PlantEye moves over your crops and captures them in 3D and with multispectral information 
The PlantEye moves over the plants to create our unique 3D Models. We combine  3D imaging with a multispectral flashing unit, that illuminates the plant and measures up to 4 wavelengths immediately after the 3D acquisition of the plant in high frequency. This way we can overlay 3D and multispectral information in one combined data set without the need for complex sensor fusion algorithms. Hence we provide both morphological and physiological parameters in one shot. 
3D and Multispectral data combined
High precision
Independent of lighting conditions
Fully automated
High scan interval – Scan day and night
Many phenotyping devices require the plants to be moved. This is expensive, limits the throughput, impacts the plant and well, sometimes you just cannot move the plant as it grows in the soil. That is why we bring the sensor to the plant.
3D Plant Model is generated to calculate plant Parameters
A 3D model of your plant, tray, plot or even entire field is generated by PlantEye. The model  is stored as an open PLY format. The plant model  is built out of points called a 3D point cloud. Every point contains the following information:
x, y, z coordinates in space
Reflectance in Red, Green, Blue, and Near-Infrared
Reflectance of the 3D Laser (940nm)
The 3D model is stored and can be accessed in HortControl or any other 3D software. Raw data and computed plant parameters are available as open source files.  
From these 3D models we calculate all plant parameters needed for your research or your application in real time.
Maize stage V11 | RGB | Dual scan | Click, move & scroll to rotate and zoom the 3D model
The spectral information from the 3D models enable us to calculate different spectral indices like NDVI or PSRI.  For example the NDVI model (below) allows us to calculate many parameters related to plant senescence like healthy and unhealthy foliage. 
Maize stage V11 | NDVI | Dual scan | Red is healthy plant tissue, Yellow is unhealthy tissue, Green is dead tissue, soil or other artifacts.
What plant parameters can we measure?
Visualize plant growth with a wide variety of morphological parameters such as:
Digital biomass
Plant height
Plant height max
3D leaf area
Projected leaf area
Leaf inclination
Leaf area index
Leaf Angle
Light penetration depth
PlantEye measures the spectral reflectance of part of the plant. Each wavelength can be statistically analyzed individually to calculate and quantify:
RGB Color
NIR Color
Greenness
 Wavelengths can be combined into spectral indices. At the moment we can calculate the most important indices like:
Normalized Difference Vegetation Index (NDVI)
Normalized Pigments Chlorophyll ratio index (NPCI)
Plant Senescence Reflectance Index (PSRI)
More are developed continuously
Studies show that the applications below can be derived from, or correlated with, one or more of our plant parameters.
Disease quantification
Plant healthiness 
Plant senescence
Chlorophyll levels 
Carotenoid content 
N-Content
Start Analyzing & Visualizing your data with HortControl
HortControl is the central software to setup your experiments and to store and manage your data locally on your site. Within seconds after the scan, the plant parameters sets can be visualized and analyzed with the HortControl tool box.
Set up and control experiments
Visualize, aggregate and export data
Automated reports e.g. germination report or growth report
HortControl is highly user friendly and designed to be used by staff with any professional background. You can access HortControl from your office or in the field. Read more >
Applications
Clients worldwide successfully use the PlantEye for the following applications:
Plant phenotyping
Screenings
Disease quantification
Germination assays
Bio assays
Quality control
Farming automation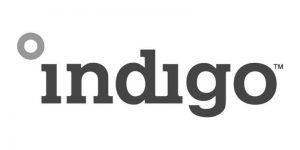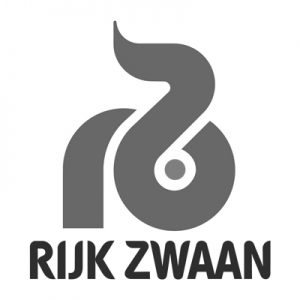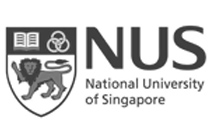 Further PlantEye products:
Easily Implement PlantEye in your phenotyping process  Lab, Greenhouse and field research.
Digital plant phenotyping everywhere
Easy integration
Lab and Greenhouse
Easy transport and setup
The MicroScan is a flexible tool to automates your small digital phenotyping tasks on location. It is also an ideal tool for those who would like to start testing with the digital assessment of crops. read more
Easily automate your plant phenotyping
Easy integration
Lab and Greenhouse
Scan up to 100 plants in each minute
The TraitFinder is designed for applications in labs, climate chambers and greenhouses and scans and analyses between 5-100 plants in a single scan. It uses the PlantEye Sensor and extracts a wide suite of morphological- and physiological parameters. read more
Scan thousands of plants in greenhouses and fields
High Throughput, scan thousands of plants each hour
Greenhouse and field
Even in direct sunlight
Use FieldScan in plant research or breeding and combine high-precision phenotyping with high throughput. Improve the quality of your research with an entire new dimension of plant data. read more.
Integrate PlantEye in your system
PlantEye can be integrated in almost any project
PlantEye can be integrated in your existing systems e.g. conveyor belts, rovers, vertical farming or farming automation solutions. Please contact us to discuss all the possibilities.
Have full control of the PlantEye with the REST API and develop your own platform. Read more about this here.
3D files generated by PlantEye
Download a set of 3D files generated by PlantEye. Additionally it contains images of the 3D files and a help doc on how to work with the 3D files in the open source 3D software CloudCompare.
Enter your email to receive the download link.
Technical Specifications:
| | |
| --- | --- |
|   | PlantEye F500 |
| Morphological parameters | 10 |
| Spectral sensitivity | 380 – 900 nm |
| Spectral bands | 4 (RGB & NIR) |
| Temperature control | Laser, LED & camera temp controlled |
| Weight | 8.3 kg |
| Dimensions | 440 x 210 x 99 mm |
| Input / Output | Digital enable signal External trigger RS232 / RS485* 7 Channel Flash TTL Output |
| Measurement rate | 35 XZ-profiles / s |
| Temperature range | -10…50 °C |
| Humidity | 0 – 100% rel. |
| Laser class | 1M |
| Power requirements | 24 VDC nominal 10 – 36 VDC |
| Power consumption | 50 W |
| Protection class | IP 65 |
| Connectivity | WiFi, Ethernet |
Resolution:
Z- range is the distance measured from the scanner down. So the maximum distance from the pot or ground up to the scanner.
| | | |
| --- | --- | --- |
| Y-Resolution (Vscan= 50mm/s) |   | 1 mm |
| Resolution (Z-Range 40cm) | X | 0.19 mm |
|   | Z | < 0.1 mm |
| Resolution (Z-Range 120cm) | X | 0.7 mm |
|   | Z | 0.2 mm |
| Resolution (Z-Range 150cm) | X | 1.5 mm |
|   | Z | 0.5 mm |